BBB Is Best: Why the Better Business Bureau Accreditation Matters When Hiring a Court Reporting Service
Most people have heard of the Better Business Bureau, but how many know what this organization truly does for consumers? If people know about BBB ratings, they may use them to determine if a company is a solid, reliable business. They may turn to the BBB for help when a company fails to deliver on its products or engages in bad-faith business dealings. What many people do not realize, however, is that the BBB accreditation that select companies boast is the result of meeting stringent standards.
At Casamo & Associates, not only do we carry a BBB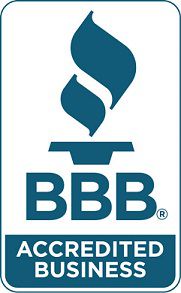 accreditation, but we are also rated as an A+ business—that means that in over twenty years of doing business, we have received no complaints from our customers. To us, this means more than a logo to advertise with our business—it means that we are recognized for our commitment to customer service and integrity.
Why Does a BBB Rating Matter in Court Reporting?
As impartial officers of the judicial system, court reporters are expected to provide unbiased, accurate legal record of trials, depositions, and other legal meetings. The industry standards set by the National Court Reporters Association are stringent, and we have held our own practice to the highest possible ethical standards to ensure that our clients are provided with the best possible service.
When hiring a court reporter, our ethics as a business—not just as court reporters—is just as important. The Better Business Bureau has a stringent list of accreditation standards that all BBB accredited business must adhere to in all business practices. Casamo & Associates has upheld these standards since we were accredited in 2014, and even since our inception in 1991:
Build trust by establishing and maintaining a positive track record in the marketplace.
Advertise honestly by adhering to established advertising and selling standards.
Maintain truthfulness in our representation of our products, terms, and services.
Foster transparency in our policies and procedures.
Honor our written agreements and verbal representations.
Respond to marketplace disputes in a quick, professional manner that upholds good-faith business practices.
Safeguard our customers' privacy by securing sensitive data and honoring privacy preferences.
Embody integrity in every business deal, transaction, and commitment we make.
While these qualities are important for every business, court reporting services require the highest level of integrity and security to maintain the unbiased and neutral stance of the legal system. For over twenty years, courts and attorneys throughout Virginia, Maryland, and Washington, D.C. have trusted our court reporters to provide services that embody the ethical standards of the industry, and today, we are recognized by our clients, peers, and the BBB for upholding these standards.
For your federal court reporting needs, schedule a service or contact Casamo & Associates today.
If you liked this post, register for email updates so you don't miss future content we post for attorneys, paralegals, legal assistants and other legal professionals. No charge. No spam. Unsubscribe anytime.