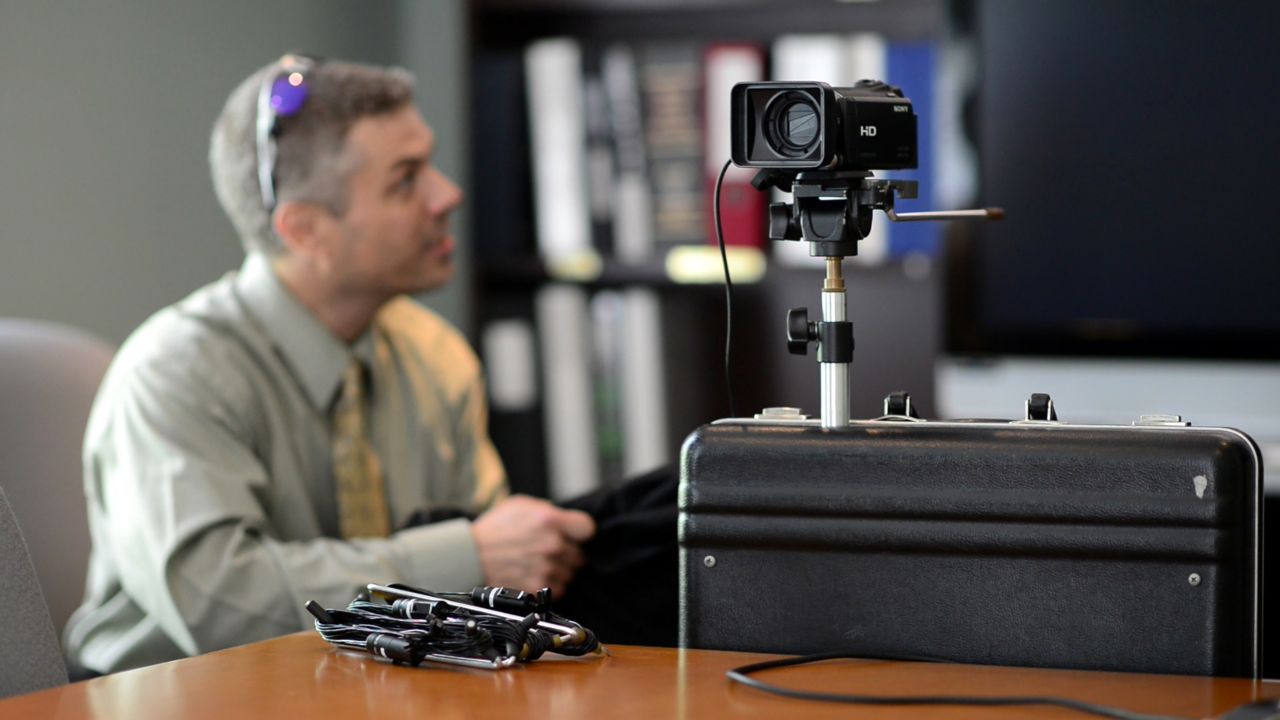 Attorneys seeking an edge in long cases with complex subject matter and numerous witnesses often turn to Casamo & Associates court video services to enhance their chances of securing a winning verdict from a jury. We offer a full-service video staff with years of experience in legal video direction, production, editing and narration.
Our Certified Legal Video Specialists will provide you with high quality video production using state-of-the-art technology and equipment. All video depositions are archived for five years in Mini/DV format.
To learn more about Casamo & Associates' video deposition services, contact us, or schedule a deposition today.  A member of Casamo & Associates staff will contact you to discuss our services further within 24 hours.  We serve Virginia, DC, and Maryland, and are located in Northern Virginia area.
In addition to our regular video depositions we also offer the following formats and services:
Videotaped Depositions:
CLVS certified legal videographers.
Five-year archival of depositions.
Available in DVD/CD/MPEG-1/VHS
Digital Editing:
Provide non-linear editing for any video files associated with our case.
Same day editing available.
Demonstrative Videos:
Day-In-The-Life of a client's medical condition.
Record of an accident scene.
Demonstration of equipment operation.
Digital Litigation Support:
Trial presentations.
Mediation Support.
Litigation Support Technician.
Corporate Training and Educational Videos:
Corporate Training.
Association Educational Videos.
(See an example)
Duplication and Conversion:
DVD/CD/MPEG-1/Mini-DV/VHS
Mass duplication available.
Small orders can be done same day.
Digitizing Documents for Cases:
Transferring to digital files on a CD.
Specialized naming and organizing into folders (no charge).
Copies available.
Visual Record of Personal Property:
With or without narration.
Document client's assets.
Free Litigation Support Consultations:
Case specific evaluations to determine which litigation support tools and resources are best suited to meet your and your clients' needs.
Done at your office for your convenience.