Remote Depositions – Secure and Convenient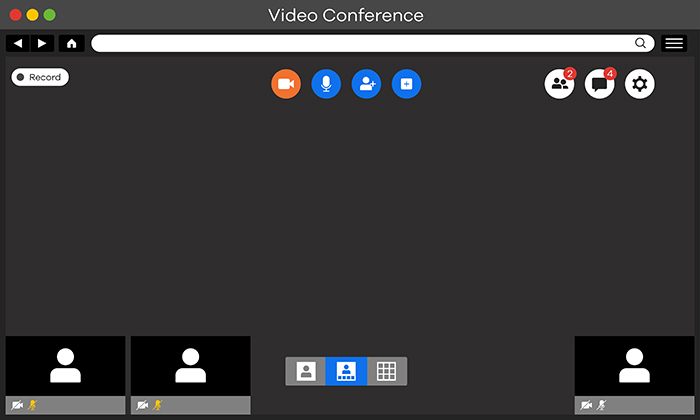 With advances in video conferencing technology and our experience, remote depositions with Casamo & Associates are just as secure and often more convenient than in-person depositions.
To facilitate the litigation process during a time where health safety and social distancing was essential, remote depositions became a necessity. Now that attorneys have gained more experience in conducting depositions remotely, they are likely to continue doing so with many of their depositions in the future.
Through a remote deposition, you eliminate the need to travel. This is incredibly important during pandemics for safety reasons, but outside of health concerns it greatly helps attorneys be more productive with their time and lowers the costs associated with travel.
You don't have to worry about any bad connections or security issues when it comes to our remote deposition services. The network is secure and is not as amateur as a basic video conferencing tool. Depositions will be able to be facilitated remotely while still being able to depose remote witnesses. This is usually done by our staff, who is prepared and available for any questions you have about remote technology and how to utilize it in your deposition.
Another key service that you have access to is document sharing. This is a helpful tool because it allows you to share important documents in real-time despite being in a remote location. It can be difficult to share important information virtually but through this technology, you will be able to control document sharing according to your needs. We can help you make sure that your documents are accessible and are used during the appropriate time. This will ensure that the remote litigation experience is similar to how it would be in-person.
Remote questioning is also available as a service with this technology. This may differ from in-person questioning so make sure that you practice with your colleagues. You may experience a learning curve when becoming comfortable with remote depositions, but we are here to help. The rules are exactly the same when it comes to video depositions and in-person depositions, so it won't be an inconvenience.
Click here to schedule a remote deposition today.