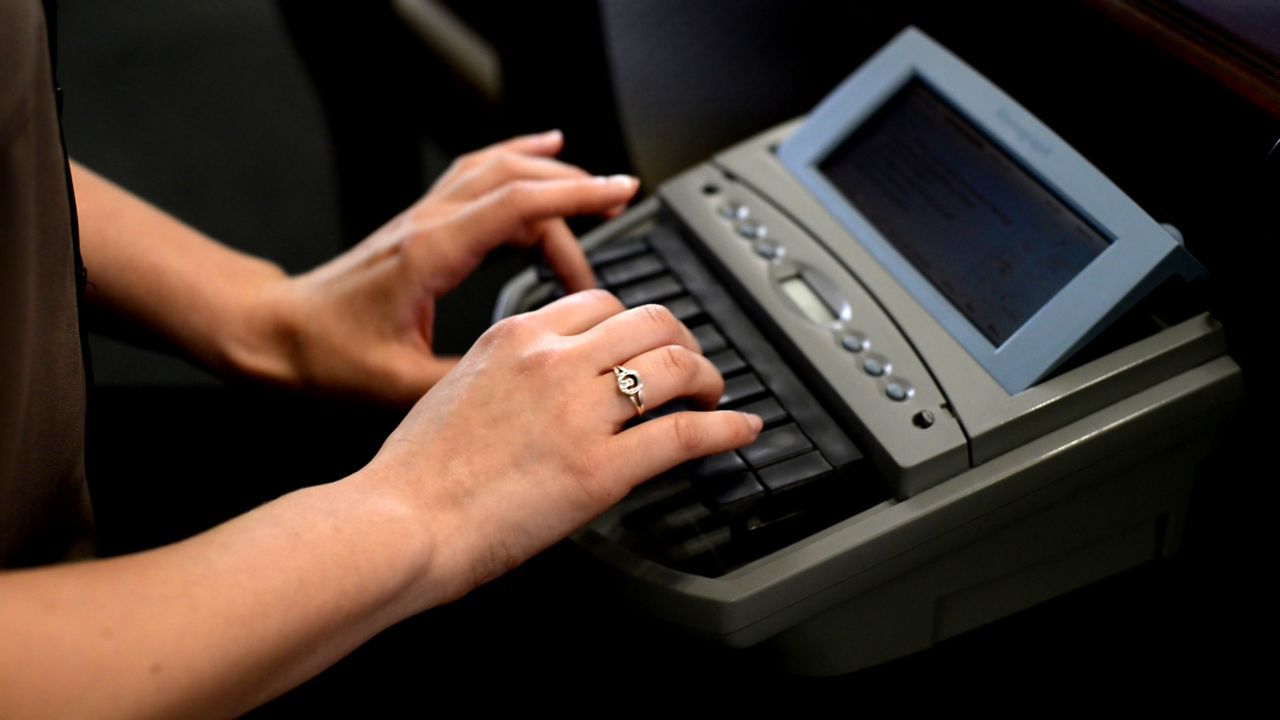 Casamo & Associates, court reporters, delivers one-stop court reporting solutions for civil cases, preliminary hearings, traffic, criminal and general district court covering the Virginia, Washington, D.C, and Maryland, including everything from Baltimore to Richmond and beyond.
With a reputation for speed, accuracy and a commitment to excellence, Casamo & Associates fields many of the best and most dedicated court reporters available in D.C. metro region. Backed by a seasoned support staff and equipped with the most practical advantages in court reporter technology, Casamo & Associates court reporters are distinguished by their ability to thrive in the hectic, high-stakes legal environment unique to the Washington area. When the pressure is on, we deliver professional court reporting results the first time, every time.
Along with extensive experience and knowledge in court reporting, all Casamo & Associates court reporters have excellent listening, grammar and punctuation skills. They stay aware of current events and become familiar with the subject matter, background and terminology of a case prior to each assignment. Those court reporters assigned exclusively to court room work possess expert knowledge of legal terminology and criminal and appellate procedures. Many of our court reporters are active members of the National Court Reporters Association and stay informed of the latest news, updates and advances in court reporting issues and technologies.
Casamo & Associates Also Provides Court Reporters For:
Specialized medical and technical litigation
Realtime reporting
Realtime streaming of depositions
Transcript synchronization
Exhibit linking
Audio transcriptions (from CD or other digital source)
Commissioner's Hearings and arbitrations
Board meetings, conferences, news conferences and seminars
All Casamo & Associates court reporters are Notary Publics and hold certificates as Certified Court Reporters, with an average of 10 years experience in the legal profession. Our court reporters are trained with the latest in captioning and stenographic technology, with many holding special certifications in computer-aided transcription equipment, including Communication Access Real-time Translation (CART) software.
In addition to providing flawless transcriptions of official records, Casamo & Associates court reporters assist trial attorneys in a variety of other ways. Whether it involves organizing and searching for information in the legal record, or offering advice to attorneys about various courtroom procedures, the seasoned court reporters of Casamo & Associates are always ready to lend their hard-earned experience and knowledge to better our clients' efforts.
Make Use of Our State of the Art Videoconferencing Facilities
Casamo & Associates also makes its spacious, fully-wired and wireless conference rooms available for depositions, video depositions, videoconferencing, hearings and other legal procedures. Our proximity to both Alexandria Circuit Court on King Street, Federal Court on Eisenhower Avenue, and Fairfax County Courthouse makes it convenient for attorneys working with little time or far from their home offices to get high quality legal transcriptions and depositions completed in a hurry. Video depositions and day in the life videos can also be professionally produced by Casamo & Associates' Old Town Alexandria offices.
For attorneys whose caseload takes them beyond the Northern Virginia, DC and Maryland area, we have built a network with reporters, videographers and agencies nationwide. Casamo has established relationships (not signed contracts) to make your job easier. For local or long-distance deposition needs, we are still your one-stop shop.