Videoconferencing For Legal Depositions & Business Conferences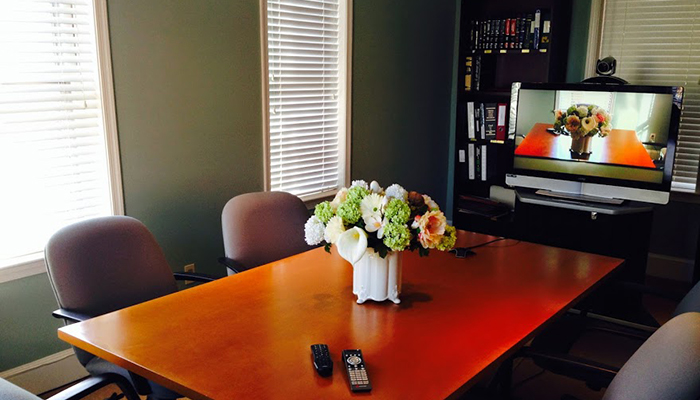 Why waste an entire day traveling to that meeting or conference? Whether your meeting is 50 miles away, or around the world, Casamo's videoconferencing solutions enable digital meetings that put you in front of witnesses, employees, coworkers, customers, business partners, and job applicants. Our Polycom system is state-of-the-art and will connect you to your long distance meeting, conference, or deposition. Prefer a videoconference at your office? Ask about our mobile videoconferencing abilities. We'll bring the videoconference to you! Have a laptop? Participate from your office! If not we can bring a TV, laptop, microphone, and webcam to set up in your own conference room!
Video Depositions Made Simple
Videoconferencing is extremely useful for depositions, interviews, project meetings, demonstrations, distance learning, training, focus groups, consulting, sales presentations, and executive conversations. Anything or anywhere you can think of, we can and will connect you. Here at Casamo, our staff will help you schedule, organize and implement your long distance videoconference. We'll even help you find another videoconferencing site close by your other participants. We are affiliated with some of the world's most comprehensive videoconferencing networks, so near and far, we'll take care of the details.
Traveling from out of state? Our Alexandria, VA offices are located just across the beautiful Potomac River from downtown D.C., a quick ten-minute drive from Reagan National Airport, and a convenient five minutes from I-95. Our conference rooms are spacious, our staff hospitable, and we are sure once you schedule a videoconference with us, you will not want to go anywhere else.
New Fairfax Videoconferencing Space Now Open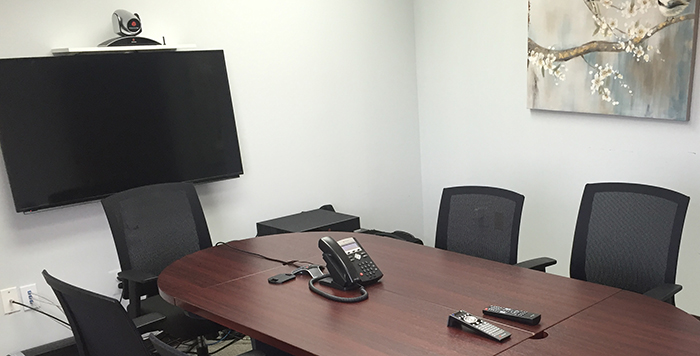 We've just opened our newest videoconferencing space, conveniently located just steps from the Fairfax County Courthouse in the heart of Fairfax city. Take full advantage of a professional grade Polycom video system within walking distance of the courthouse. Click here to request a videoconference in our new Fairfax location today.