Alexandria Court Reporters, Video Depositions and Videoconferencing

Alexandria, VA
1010 Cameron St
Alexandria, VA 22314
Phone: (703) 837-0076
Fax: 703-837-8118
Toll Free: (877) 837-0077
Get Directions
Situated in the heart of Old Town, Casamo and Associates' Alexandria, VA headquarters is conveniently located on Cameron Street. We offer court reporters, legal video depositions, video transcription services and provide state-of-the-art videoconferencing equipment to support your deposition needs. We've served the legal community of Alexandria, Northern Virginia and the entire Washington, D.C. Metro region for over 20 years.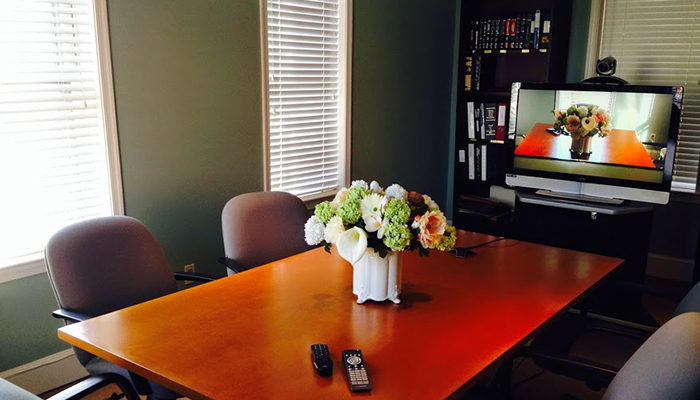 We Love Our Clients, & You'll Love Working With Us
We pride ourselves on building lasting, meaningful relationships with our clients. To make your job as simple as possible, we offer online scheduling, a transcript archive, and operate under a philosophy of total service to you.
Directions to Our Alexandria, VA Office
From Washington, D.C.:
Take 14th St. NW toward US-1 South
Follow signs for I-395 South/Richmond and merge onto US-1 South
Take exit 10B for George Washington Memorial Parkway South toward Reagan National Airport/Mt. Vernon
After approx. 5 miles, turn right onto Cameron St.
Turn left onto N. Columbus St.
Turn right onto Cameron St.
Our office will be on the left
From I-95:
Take I-95 North torward Washington
Take exit 177A-B toward Alexandria/Ft. Belvoir
Take exit 177B on the left for US-1 N toward Alexandria
After approx. 1 mile, turn left onto Cameron St.
Our office will be on the left
From I-495:
Take I-495 South
Merge onto I-495 East/I-95 North
Take exit 177A-B toward Alexandria/Ft. Belvoir
Take exit 177B on the left for US-1 N toward Alexandria
After approx. 1 mile, turn left onto Cameron St.
Our office will be on the left
From I-66:
Take I-66 East toward Washington
Merge onto I-495 South toward Richmond
After approx. 9 miles, merge onto I-495 East/I-95 North
Take exit 177A-B toward Alexandria/Ft. Belvoir
Take exit 177B on the left for US-1 N toward Alexandria
After approx. 1 mile, turn left onto Cameron St.
Our office will be on the left