Lights, Camera, Action: Let Casamo & Associates Guide You Through Your Next Video Deposition
Whether you've been practicing law for decades or are just beginning your journey as an attorney, you've probably heard some buzz about video depositions. You may have reservations about this technique or you may think that it's the bee's knees, but either way, it pays to learn more about the role that video depositions may play in your future cases—even if it's coming from your legal opposition.
Why Video Depositions Are a Powerful Tool With the Right Case
As technology improves and advances, video depositions are becoming a high quality, affordable option for many legal proceedings. As these depositions grow increasingly popular, they are being recognized as a valuable resource for both attorneys and juries before, during, and after a trial.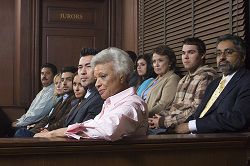 You know the saying that a picture is worth a thousand words? With the right witness, a video deposition can say ten times that. A well-prepared witness in a video deposition can capture a jury's attention and add credibility to your case in ways that a transcript alone could not.
To get the best possible results, extensive preparation must be done by the attorney, the witness, and the video deposition service. Using an experienced service can help you ensure that the camera and sound recording devices capture your deposition in high clarity. The rest is up to you. Carefully coaching your witness to ensure that he or she speaks with authority, sits calmly, and makes confident eye contact can help ensure that jury members view the individual as credible and trustworthy.
Even coaching yourself to ensure that you present yourself in the manner you wish can be especially useful: video captures everything, which can be a negative influence if you have not polished every facet of your presentation.
One thing is for certain when it comes to video depositions—hiring a high-quality service is paramount. Your careful witness preparation will go unnoticed if you fail to capture a high-quality video. Fortunately, Casamo & Associates—your go-to source for transcripts and court reporting—offers the same trusted service for video depositions. Call us today to learn more about our video deposition services!
If you liked this post, register for email updates so you don't miss future content we post for attorneys, paralegals, legal assistants and other legal professionals. No charge. No spam. Unsubscribe anytime.