Real-World Experience in a Learning Environment: Making Mock Trials More "Real" for Students by Including Court Reporters
The court reporters at Casamo & Associates have years of real-world experience working in court, on depositions, on arbitrations, and a variety of other transcription and reporting services. While experience isn't the only thing that defines a court reporter's abilities, it only adds to our team members' valuable skill set.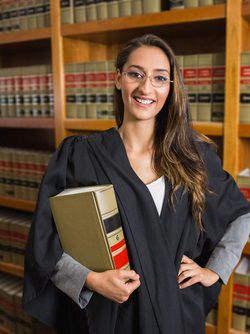 As attorneys, experience is what helps you transform from a fresh-faced law school graduate to a seasoned professional who is a force to be reckoned with. For generations, attorneys have lamented that the only way to gain valuable experience is by diving in headfirst, which means working a handful of cases in your infancy as a lawyer. These cases will be the most tricky and stressful of your career, and will leave you without sleep for days on end. Once you cut your teeth a few times, however, your confidence and ability grow exponentially.
Let the Tough Real-World Experience Begin in the Safe Environment of School
Most third-year law school students are quite familiar with the moot courtroom and mock deposition and trial settings. Here, lawyers-in-training learn their trade in a realistic setting with plaintiffs, defendants, legal counsel, and witnesses—and including a court reporter in the mix can add to the experience.
A court reporter will not only provide an accurate transcript of the proceedings, but his or her presence will help set the tone and pace of a real trial or deposition. Many students' nerves get the best of them, and a trained court reporter will commonly ask them to repeat a question or phrase to ensure that the record is accurate. This sort of "real life" interaction can help students become accustomed to the unexpected turns in real legal proceedings, which only strengthens their confidence once they pass the bar and are on their own.
Law school is where our future guardians of justice are trained and shaped, and it is important to give them the most realistic training scenarios in mock trials and mock depositions. By including an experienced, professional court reporter in your mock proceedings, you can offer your students the most realistic experience possible to better prepare them for their life in the law.
If you liked this post, register for email updates so you don't miss future content we post for attorneys, paralegals, legal assistants and other legal professionals. No charge. No spam. Unsubscribe anytime.