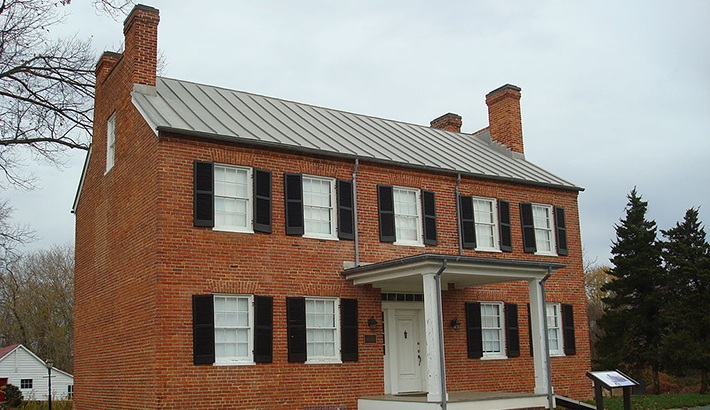 One of our many court reporting locations is in Fairfax, VA, and we enjoy working and being there! For those who travel into town for depositions and other legal matters, we thought we'd let you know more about the city and some of the many things you might want to see and experience if you have time. Even if you live in or near Fairfax, you may find out about some things to do in town that you did not know about.
Fairfax has many sites and activities you can choose from. This town is known for its architecture and the cobbled streets. The street entertainers will keep you entertained as you meander down to the local cafes.
8 things to do in Fairfax, VA:
1. Take a Walking Tour of Historic Fairfax
This is a historic city that has lots of historic landmarks and building that are a tangible reminder to the locals and the role it played as the main crossroads and judicial center in northern Virginia. Most historical monuments and structure are located within the city's historic downtown area. You can get free brochures that will give you a walking guide to noteworthy monuments and buildings in Old Town of Fairfax. You will get these free brochures from the Fairfax Museum & Visitor Center. Take a self-guided tour and see lots of historic buildings that include: Fairfax Elementary School, the Ratcliffe-Allison House, Fairfax Court House, Ford House, Joshua Gunnell House, William Gunnell House, Old Town Hall, the Marr Monument and Old Fairfax Jail.
2. Enjoy Outdoor Activities at Burke Lake Park
This is a 218 acre lake that can be used for boating, fishing, camping, rowboat rental, riding a miniature train, a carousel, golf course, outdoor volleyball courts, horseshoe pits, picnic areas, clubhouse that has driving range and snack bar, ice cream parlor, disk golf, playgrounds, trails, a golf course and an amphitheater. The park is the number of many regional level races and hosts historic Monroe Parker Invitational. The lake is suitable for anyone. Take advantage of the many camps, family-friendly classes, and special events. You can visit the lake from dawn until dusk apart from Christmas Day.
3. You can go to the Ox Hill Battlefield Park
The Chantilly Battle happened on September 1, 1862, in Fairfax County, and it is the only central Civil War park in the County of Fairfax, and its 4.8-acre is owned and taken care off by the Fairfax County Park Authority. There are interpretive kiosks that prove about the war and gives insights into some of the soldiers that were wounded on this land. Two granite memorials honor two Union generals that were murdered at Ox Hill.
4. Shop at Fair Oaks Mall
Fair Oaks Mall has over 200 shops, restaurants and services which includes XXI Forever, Macy's, Brighton Collectibles, Lord & Taylor, BCBG Max Azria, Penney and Sears, J, Apple, Banana Republic, Coach, J. Crew, Best Buy Mobile, H&M, Zoe Salon & Spa, Michael Kors, Beckstead Jewelers, and more. The mall also hosts favorite annual that events include Lunar New Year celebrations, Mall-O-Ween and the Ice Palace with Santa. The mall is also the home to the Texas de Brazil, and Cheesecake Factory and the shopping center has a wide range of dining opportunities and retail under one roof.
5. Visit the Interpretive Center
The 12-acre site which is located at Historic Blenheim and dates back to 1840 features beautiful historical monuments and vistas which were used to carry visitors to Fairfax in the Civil War time. The historical Center offers educational programs and tours, lectures from prominent scholars, demonstrations and Civil War history events. The site also has a gift shop that you can buy books, children's games and toys, puzzles, original signed art prints, replica items, and souvenirs which are related to Fairfax history and the Civil War. If you are an HFCI (Historic Fairfax City, Inc.) Member, you get a 10% discount. You can also get brochures that are available from Interpretive Center, Visitor Center and Fairfax Museum.
6. Attend Events
The town has various events throughout the year that you can attend. They include music and art festivals, holiday events, parades and much more. You may also participate in Celebrate Fairfax! Festival which is Northern Virginia's most significant yearly community celebration that features live entertainment that includes carnival rides, a variety of music, children's activities, and nightly fireworks. Some of the other famous events in town include:
Fairfax Four Miler
Fairfax County Fair
Chocolate Lovers Festival
Fairfax Festival
July Fourth Fireworks
7. Attend an Event or Concert at the Eagle Bank Arena
The arena can accommodate up to 10,000 people and is located at George Mason University. The place hosts some of currently hottest family-friendly events and concerts. Annual events have included the Ringling Bailey Circus and Brothers & Barnum, Sesame Street Live, The Harlem Globetrotters, The Wiggles and Disney On Ice. The Arena was recently renovated at $10 million which led to the addition of new concession stands, a new box office, modern bathrooms, and a new façade for the entrances and concourse.
8. Tour the Carlyle House
The house built in 1751 by the prosperous merchant named John Carlyle and it was renovated as an entire, free-standing home when the restaurants that surround it were demolished in 1972. George and Martha Washington and Martha were neighbors and friends. They were friendly enough to borrow Carlyle's harpsichord so that the Washington daughters could take lessons at their house. The Carlyle house is in Alexandria, VA, but it's close enough that it's worth going.
Fairfax, VA, is a truly stunning place where there are so many things to keep you occupied. When you're in town for work and you have a little extra time, we hope you enjoy it!
If you're a legal professional, have you downloaded our Deposition Resource Guide for Attorneys & Paralegals? The guide discusses some of the most important deposition resources and how to best use them for your benefit. Whether you've just entered the legal field or have been conducting depositions for years, there is something in this guide for you. If you haven't yet, get your guide.
If you liked this post, register for email updates so you don't miss future content we post for attorneys, paralegals, legal assistants and other legal professionals. No charge. No spam. Unsubscribe anytime.