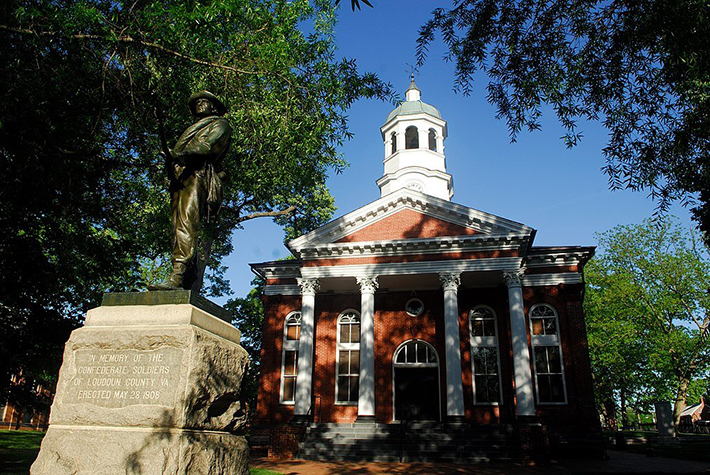 FOR IMMEDIATE RELEASE – December 14, 2018
Casamo & Associates, a full-service court reporting and litigation support firm based in Virginia, announced they have opened a new location in Leesburg, VA.
Headquartered in Alexandria, VA, with additional offices in Fairfax, Culpeper, Warrenton, and now Leesburg, Casamo & Associates is known for providing friendly, experienced and professional court reporting services and cutting-edge technology to meet the needs of their clients.
The new location in Leesburg is conveniently located about a block from the Loudoun County Circuit Court and within walking distance of many restaurants.
In 1989, Jodi Casamo started Casamo & Associates after seeing the need to better serve the attorneys and paralegals in Virginia, D.C., and Maryland. With over 40 years in the reporting industry, she has built and maintained strong relationships as she has grown Casamo & Associates, building her business one client at a time.
While Casamo & Associates has grown considerably over the years, has a strong internal staff and excellent court reporters, Jodi still takes each client relationship personally and works to ensure that each one has a great service experience.
Jodi Casamo, owner of Casamo & Associates, stated, "We are excited to increase our ability to serve the legal community in Virginia! The additional of a location in Leesburg gives us a greater ability to cover legal proceedings in Loudoun County and in all regions between Alexandria and Winchester and beyond for our current and future clients."
Reviews from many of Casamo & Associates clients attest to Casamo's high level of service:
Ken Bynum stated, "We count on Casamo & Associates at every turn and I can personally attest to the integrity, professionalism, and standard of excellence their court reporters demonstrate. We can always depend on their transcripts being of the highest quality and their service impeccable."
Donne Colton stated, "We've had fast, accurate and friendly service from Casamo & Associates for years and years. They've been an important part of our team."
Harvey J. Volzer stated, "Casamo has provided quality court reporting and video services on every occasion, even on last-minute notice. Casamo employees are always timely, accurate, and expeditious, and have accommodated every deadline. I would highly recommend Casamo & Associates for anyone's court reporting and videography needs."
The new Casamo & Associates Leesburg location is at:
Casamo & Associates
116-P Edwards Ferry Road NE
Leesburg, VA 20176
https://www.casamo.com/Leesburg-court-reporters/
For more information, contact Casamo & Associates at (703) 837-0076.
Image Credit: Karen Nutini (CC BY-SA 3.0), Wikimedia
SHARE THIS:
If you liked this post, register for email updates so you don't miss future content we post for attorneys, paralegals, legal assistants and other legal professionals. No charge. No spam. Unsubscribe anytime.