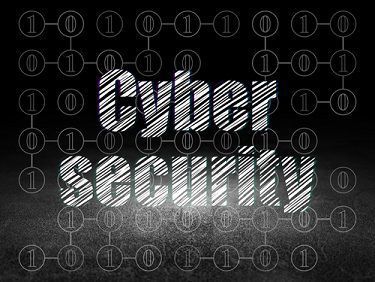 Your videoconferences have all gone swimmingly in the past. The free hosting software has a few glitches, but nothing you can't forgive, and it's easier than getting your nationwide workforce together in one room. But suddenly you're getting strange emails and notifications from people you don't know. Is it possible that the security of your online meetings has been compromised?
Videoconferencing Presents Unique Privacy Issues
While many take pride in keeping their personal data under lock and key, these same people are often shocked to learn that their business model, products, and other corporate secrets have been leaked during a videoconferences. Before your next online meeting, consider the security of your…
Personal information. Your personal information (such as name, address, phone number, or even bank accounts) is at risk in two ways: via an unsecured online conference, and by those attending the meeting. Even if you know everyone at the meeting, you should never disclose personal information about yourself or anyone else or request sensitive information during a meeting.
Recordings. Some companies use videoconferencing software to give online seminars on how to hone skills or get ahead in your trade, often charging participants to attend. For these seminars, presenters should always make sure that unauthorized recording of the conference cannot take place. One of the simplest ways to do this is to use a videoconferencing agent that does not allow recording.
Shared desktop. Too many presenters have shown attendees personal or unauthorized information on the desktop that they had not planned to share. If you will be sharing your screens during a presentation, be sure to close all windows and tabs that do not relate to the meeting, and disable popup messages from your email and phone.
Data transmission. Videoconferencing allows access to participants worldwide, which can be beneficial—and risky—for companies that deal in international markets. An unpatented product or strategy should never be shown to others via video conferencing, just in case attendees are tempted to share your products with the competition.
Open doors. Access to your company's video conference software should end with each meeting. Even if your conferences are intra-company and involve the same participants, you should change the passwords and login information needed to access the conference in order to "lock out" all members after the meeting is over. This way, you never have to worry about disgruntled former employees accessing your online materials.
Security is often overlooked when companies consider which videoconferencing software to use. If you regularly use videoconferencing to discuss sensitive legal or medical information, Casamo & Associates can give you the privacy you require. In our fully-equipped conference venue, we offer an onsite tech support team and access to many popular remote depositions programs, including Zoom and People+Content. Click on our Online Scheduler to book our conference room today!
If you liked this post, register for email updates so you don't miss future content we post for attorneys, paralegals, legal assistants and other legal professionals. No charge. No spam. Unsubscribe anytime.