How the Cosby Deposition Is Changing the Game for Transcript Confidentiality
By now, we're all familiar with the scandal surrounding comedian Bill Cosby. While rumors circulated and dozens of women came forward with their accounts of what happened, it wasn't until the New York Times released excerpts from a ten-year-old deposition involving Cosby that everything became much more public.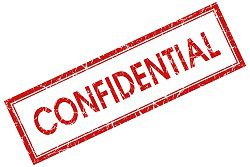 The New York Times claimed to have gotten the transcript from the court reporting service that prepared the transcription from the deposition. The court reporting service claimed that the transcript was publically available. Cosby's legal team disagreed, saying that the settlement terms listed clear confidentiality provisions. Who, then, is to blame?
What the Cosby Deposition Release Taught Everyone
As an attorney, you probably get the cold sweats thinking about one of your deposition transcripts being released to the public…and as court reporters, we do, too. Not only have we been well respected for decades of service for our professional ethics and confidentiality, but the National Court Reporters Association demands that we follow the strict Code of Professional Ethics. This means that we must prioritize the security of the materials with which we have been entrusted, and we take that code very seriously.
What does this mean for the future? As always, you can continue to trust Casamo & Associates with your sensitive transcripts as you have done for over 25 years. What you may want to consider, however, is making very clear confidentiality terms with each transcript and recording; including confidentiality provisions as part of your settlement agreement for either destroying or turning over transcripts, as well as determining how (or even if) you would like to handle disclosing information to a third party.
While confidentiality provisions will likely change as a result of the Cosby deposition, you can trust that Casamo & Associates transcript services are secure and discreet. Your hard work is safe with us—call us today to learn more about our respected transcription and video deposition services.
If you liked this post, register for email updates so you don't miss future content we post for attorneys, paralegals, legal assistants and other legal professionals. No charge. No spam. Unsubscribe anytime.