In 1899, the first National Stenographer Association was created in an effort to help protect, develop, and advance the profession. Over the next century, this notion of a unified association for court reporters and transcriptionists has blossomed into not only a national organization—the National Court Reporting Association (NCRA)—but also individual state-run organizations.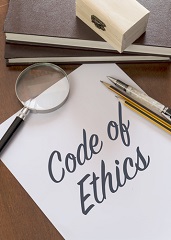 The NCRA's main mission is three-fold:
To help raise the level of competence and professionalism of court reporters through certification programs.
To help maintain integrity for the profession by ensuring impartiality between reporters and the judicial system as well as upholding a strict level of ethical conduct.
To help protect court reporters under the Fair Labor Standards Act and HIPAA regulations by ensuring all rights are upheld.
Individual state court reporting associations maintain the same focus as the NCRA but on a much more concentrated level. They focus on education and legislative representation in addition to promoting professional codes of conduct and ethics. The Virginia Court Reporting Association (VCRA) goes as far as to explain its mission statement as follows:
The primary purpose of the corporation shall be to promote, encourage, establish and maintain high standards of professionalism in the court reporting profession in the Commonwealth of Virginia, to promote ethics within the profession, to encourage training and educational opportunities for its members in the field of [transcription] reporting, and to carry on such other activities as may be permitted by law.
As such, the VCRA is committed to ensuring all Virginia court reporters follow a strict set of rules for professional conduct, including specific ethical standards.
Ethical Guidelines
All members of the VCRA are held to strict codes of professional conduct and must strive to adhere to these codes at all times. Members are urged to comply with the ethical guidelines and must adhere to local, state, and federal rules and statutes to maintain the integrity of the court reporting profession. These ethical principles and codes of conduct include:
Exhibiting total impartiality to all parties. It is unacceptable to allow personal opinion to in any way disrupt or alter the written transcript.
Respecting privileged information and confidences. Oral or written information entrusted to the reporter in confidence or learned indirectly shall not affect his duties or the transcript's outcome.
Remaining honest and fair in all dealings with clients and fellow reporters. All services and financial arrangements should remain comparable to the associated task without subjective incentives, rewards, or unjustified agreements.
Maintaining a professional and courteous attitude to all. Ethical court reporters strive to immediately notify all parties of any potential conflicts of interest. They maintain a dignified appearance and demeanor while taking the utmost care in preparing high quality, speedy, and accurate transcripts.
Assisting in improving the profession of court reporting. Members should advance the integrity of the court reporting profession through participation in local, state, and national associations and by cooperating wholeheartedly with the Virginia State Bar on all aspects associated with the profession.
Abiding by the Constitution and association by-laws. These include the laws and guidelines of the VCRA and its sister-associations the NCRA and the NVRA (National Verbatim Reporting Association).
Avoid gambling on an unprofessional court reporter. To secure the ethical and highly professional reporter you need, contact us today.
If you liked this post, register for email updates so you don't miss future content we post for attorneys, paralegals, legal assistants and other legal professionals. No charge. No spam. Unsubscribe anytime.