Documentation Help You Need to Get Your Video Deposition Squared Away
Every lawyer knows that depositions are key resources in building a strong case. Sure, depositions during discovery allow you to fill in holes and determine the route a case will take. But that's just the tip of the iceberg. Depositions—particularly video depositions—have gradually become an illuminating asset for trial cases.
With the technological advances of high definition recording and media communication networking, depositions no longer need to be boring or reproduced as stagnant transcripts. Instead, a video deposition can not only capture real-life nuances and the body language of deponents, but they can also capture the attention of jurors…that is, if you know how to properly use them.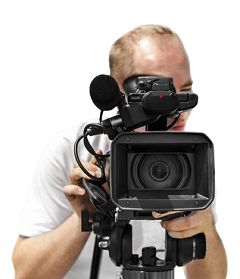 As with any legal tool, deposing a witness via a video or networking tool can have its obstacles. In particular, we'll be looking at documentation problems today. Let's begin by reassuring you, however, that there are solutions available that will allow you to properly use your next video deposition to its full advantage.
Avoiding Documentation Obstacles With the Right Experience
At Casamo Associates Inc., we have spent over two decades building and nurturing our reputation and skills throughout Maryland, Virginia, and D.C. With over 20 years' experience training court reporters and witnessing deposition after deposition, we're not only qualified to provide excellent litigation support, we're committed to helping you secure your deposition by avoiding common challenges.
Our full-service video staff handles all aspects of legal video direction, production, editing and narration in order to make your deposition seamless and concise. However, we don't stop there. We strive to cover all of your bases by using our knowledge, organization, technical skills, and extensive court reporting talents to:
Follow your deposition strategy. Our court reporters are highly skilled and trained to recognize legality issues also know when and how to participate in depositions. This includes knowing how to hand off documentation to deposed witnesses without causing conflict or hesitation.
Keep track of documentation. We value our clients' strategies and know the importance of keeping information and documentation in reserve until the right moment. With Casamo, we not only guarantee proper organization of deposition documents, but also security that they will not be revealed until required.
Keep observations clear. With the Casamo team, you don't have to worry about missed angles or blind spots. We make sure that every movement, annotation, and hesitation is clearly displayed and recorded for everyone's observation
Contact us today at (703) 837-0076 or visit us at our Alexandria office to see how we can help capture your jury with an exceptional video deposition.
If you liked this post, register for email updates so you don't miss future content we post for attorneys, paralegals, legal assistants and other legal professionals. No charge. No spam. Unsubscribe anytime.